'Tar­raWar­ra Bien­ni­al 2021: Slow Mov­ing Waters', Tar­raWar­ra Muse­um of Art, open till 11 July 2021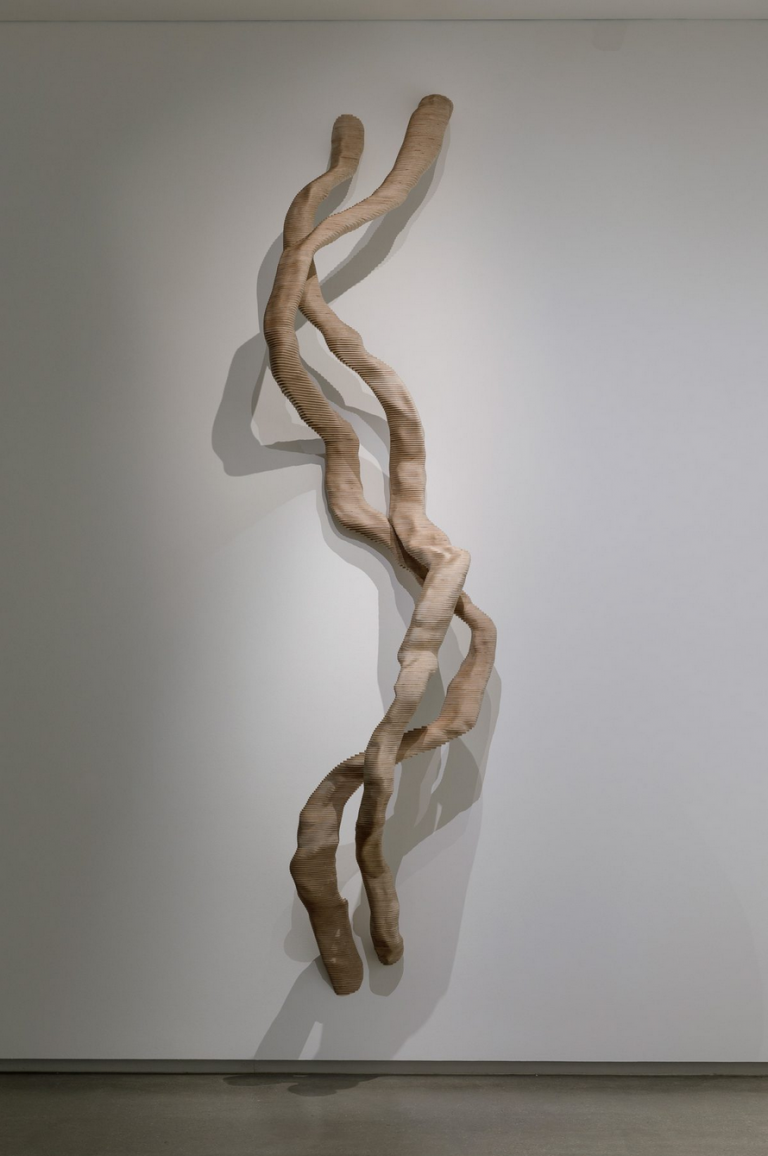 Buxton Contemporary Collection artists Daniel Crooks and Raquel Ormella have each been com­mis­sioned to cre­ate new work for the Tar­raWar­ra Bien­ni­al 2021: Slow Mov­ing Waters.
Curat­ed by Nina Miall, the exhi­bi­tion responds to two relat­ed cues: the idea of slow­ness, and the gen­tle, mea­sured flow of the near­by Bir­rarung (Yarra Riv­er). The exhibition's title comes from the trans­la­tion of the local Woi­wur­rung word ​'tar­rawar­ra', after which the Muse­um, and its sur­round­ing area of Wurund­jeri Coun­try in the Yarra Val­ley are named.
Aligned with the unhurried arc of the river, Slow Moving Waters explores processes of deceleration, delay and the decompression of time, proposing a stay to the ever more rapid flows of people, commerce and information that characterise the dynamic of globalisation. Against today's cult of speed, the artworks in the Biennial mark a different sort of time—one which connects with the vastness and intricacy of geological and cosmological cycles, seasonal rhythms, interconnected ecologies, and ancient knowledge systems.
The exhibition develops from the idea that between the acceleration of our current age and the impossibility of stopping altogether is a temporal space of possibility and resistance: slowing down. Through works which unfold conceptually, spatially, materially and temporally over the course of the exhibition, it seeks to heighten our awareness to the overlooked subtleties of the present.
Find out more and book your visit to see Tar­raWar­ra Bien­ni­al 2021: Slow Mov­ing Waters at Tar­raWar­ra Muse­um of Art.

_
Image: Daniel Crooks, Object #8 (Pause and Turn), 2021. Plywood and stainless steel. 401 x 105 x 94 cm. Installation view, 'TarraWarra Biennial 2021: Slow Moving Waters', TarraWarra Museum of Art, 2021. Photo: Andrew Curtis.
Exhibition Visit : nightshifts 26 May until 29 October 2023 A contemplative new group exhibition that considers the importance of solitude through contemporary arts practice. Free, self-directed visits, supported with an online resource and extend the student...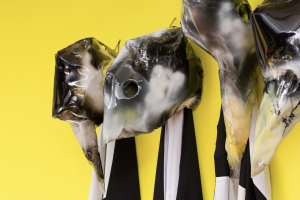 Tiarney Miekus recently interviewed Buxton Contemporary Collection artist Mikala Dwyer for Art Guide Australia. On the occasion of Dwyer's exhibition Bird at Roslyn Oxley9 in Sidney, Miekus writes: Vivid yet mysterious, Mikala Dwyer's installations connect a...