Nicholas Mangan, Termite Economies (Phase One), PICA, Perth, 27 July – 6 October, 2019
Nicholas Mangan at PICA
Termite Economies is an ongoing project centred on the CSIRO's relatively recent proposition to exploit the natural behaviour of termites to facilitate resource extraction. Ruminating on the notion of capitalism putting nature to work, Mangan has built an allegorical framework in which termites embody the dynamics of human social and economic activity.
Nicholas Mangan
Termite Economies (Phase One)
PICA, Perth
27 July – 6 October, 2019
Destiny Deacon, a Buxton Contemporary Collection Artist, is one of Australia's boldest and most acclaimed contemporary artists. In the largest retrospective of her work to date, DESTINY marks the artist's first solo show in over 15 years. Featuring more than 100...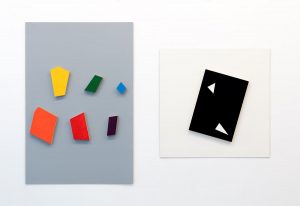 Buxton Contemporary Collection artist John Nixon will open a new exhibition GROUPS & PAIRS 2016-2020 at Anna Schwartz Gallery on the 21st of March running until the 24th of April 2020. More than 80 new works will be included in this upcoming exhibition, with...