Linden Postcard Show 30th Birthday celebration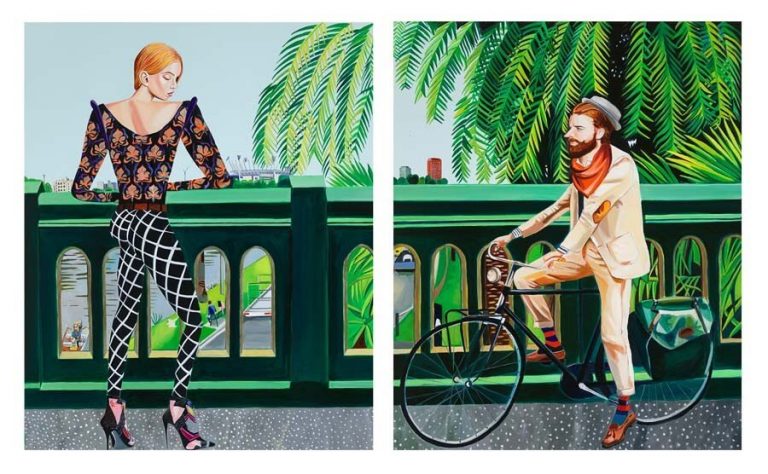 Linden New Art Gallery is celebrating the 30th Birthday of the Linden Postcard Show with an exhibition featuring recent works by some of the past winners including Buxton Contemporary Collection artists Helen Johnson and Rob Mchaffie.
Presented alongside this year's iteration featuring postcard-size mini masterpieces by artists at all stages of their career, from across Australia, each measuring exactly 8×10 inches, the exhibition is open to the public until the 31st of January 2021. Works can also be viewed and purchased online.
_
Image: Rob Mchaffie I saw her on the way to fix my fixie in Fitzroy. Was she visiting from Denmark or somewhere? I could show her the way to Smith and Daughters to share some bitey black beans and chewy hominy (like rehydrated puffed giant corn kernels), 2017. Oil on linen, 80 x 132cm.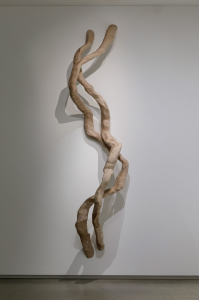 Buxton Contemporary Collection artists Daniel Crooks and Raquel Ormella have each been com­mis­sioned to cre­ate new work for the Tar­raWar­ra Bien­ni­al 2021: Slow Mov­ing Waters. Curat­ed by Nina Miall, the exhi­bi­tion responds to two relat­ed cues: the idea of...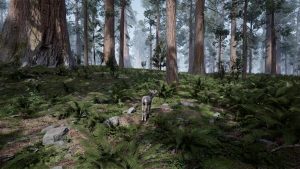 Reviewing Grant Stevens' Fawn In The Forest Phillip Brophy writes: I'm writing this while Fawn In The Forest "plays" on my second screen. Or is it "happening"? Maybe it's "running". It just keeps going, as if its status as image is somehow in motion, fluid,...