Linden Postcard Show 30th Birthday celebration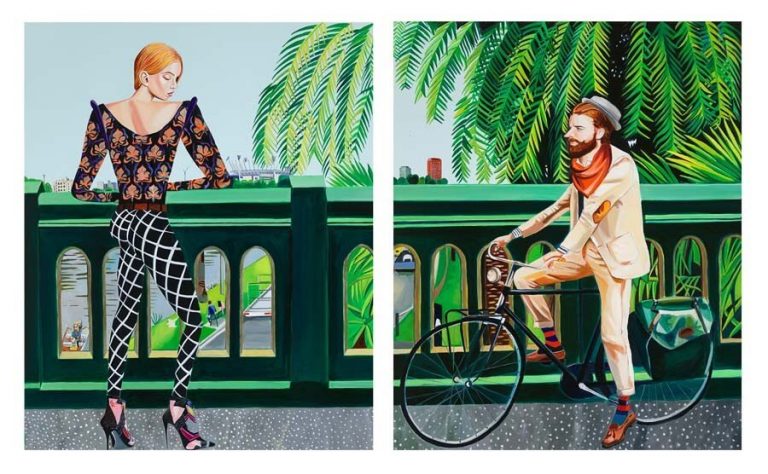 Linden New Art Gallery is celebrating the 30th Birthday of the Linden Postcard Show with an exhibition featuring recent works by some of the past winners including Buxton Contemporary Collection artists Helen Johnson and Rob Mchaffie.
Presented alongside this year's iteration featuring postcard-size mini masterpieces by artists at all stages of their career, from across Australia, each measuring exactly 8×10 inches, the exhibition is open to the public until the 31st of January 2021. Works can also be viewed and purchased online.
_
Image: Rob Mchaffie I saw her on the way to fix my fixie in Fitzroy. Was she visiting from Denmark or somewhere? I could show her the way to Smith and Daughters to share some bitey black beans and chewy hominy (like rehydrated puffed giant corn kernels), 2017. Oil on linen, 80 x 132cm.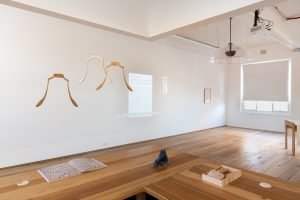 Westspace presents Fayen d'Evie's exhibition We get in touch with things at the point they break down // Even in the absence of spectators and audiences, dust circulates… Working as both artist and curator, d'Evie advocates for radical accessibility within...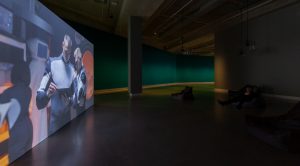 New Futures TM is the third in a series of short films by Laresa Kosloff with the use of commercial stock footage to explore the sociopolitical conditions of late capitalism. This new film tells the story of a biohacking company that can medically upgrade...