Linden Postcard Show 30th Birthday celebration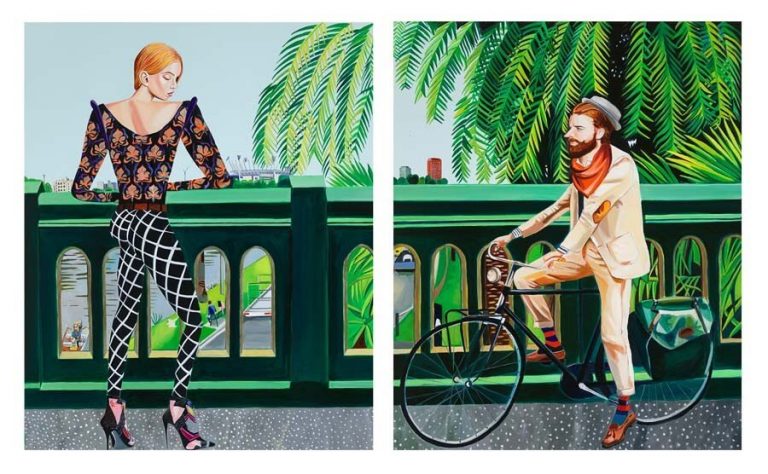 Linden New Art Gallery is celebrating the 30th Birthday of the Linden Postcard Show with an exhibition featuring recent works by some of the past winners including Buxton Contemporary Collection artists Helen Johnson and Rob Mchaffie.
Presented alongside this year's iteration featuring postcard-size mini masterpieces by artists at all stages of their career, from across Australia, each measuring exactly 8×10 inches, the exhibition is open to the public until the 31st of January 2021. Works can also be viewed and purchased online.
_
Image: Rob Mchaffie I saw her on the way to fix my fixie in Fitzroy. Was she visiting from Denmark or somewhere? I could show her the way to Smith and Daughters to share some bitey black beans and chewy hominy (like rehydrated puffed giant corn kernels), 2017. Oil on linen, 80 x 132cm.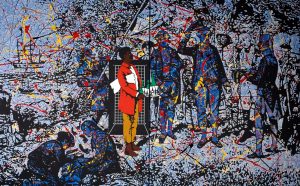 Unfinished Business: The Art of Gordon Bennett is the first large-scale exhibition of Buxton Contemporary Collection artist Gordon Bennett's work and features 200 artworks ranging from installation and sculptural assemblage to painting, drawing, video and ceramics.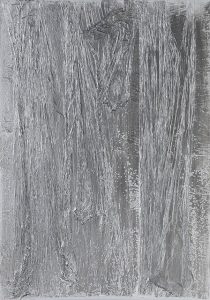 Buxton Contemporary Collection artists Louise Weaver and Stephan Bram are included in A shining light, an exhibition of new works acquired by Geelong Gallery over the past year. The exhibition takes its title from a 1986 song The shining path by British group Shriekback, and the song's opening lines resonate in this uncertain times: 'We had lived a blessed time but we knew nothing'.