'The Sub­tle Knife' by Daniel Crooks is screened at Times Square, New York, as a part of the Asia Soci­ety Tri­en­ni­al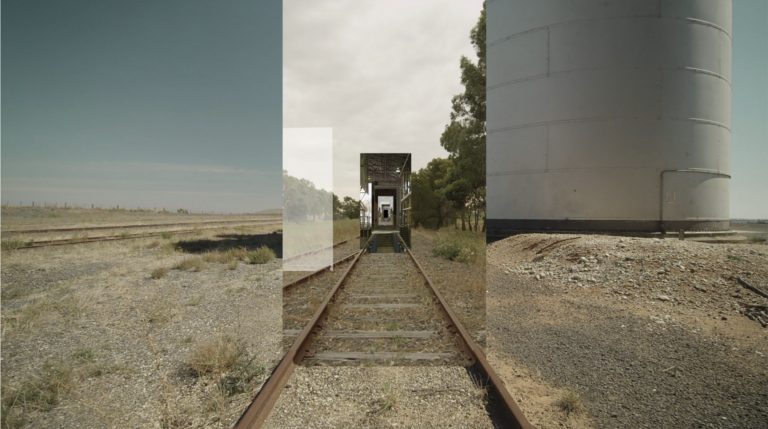 A multichannel video work The Sub­tle Knife by Buxton Contemporary Collection artist Daniel Crooks is showing across multiple screens in Times Square, New York, throughout January as a part of the Asia Soci­ety Tri­en­ni­al ​'We Do Not Dream Alone' program realised in partnership with Times Square Arts. The Sub­tle Knife takes us on a con­tem­pla­tive jour­ney through time and space. Mov­ing slow­ly down a nev­er-end­ing train track, the scenery dis­ap­pears into a series of con­stant­ly reced­ing frames, form­ing a sur­re­al land­scape of alter­nate realms and infi­nite­ly expand­ing possibilities.
For a short interview with the artist visit the Asia Soci­ety Tri­en­ni­al website. Images of the work in situ are also available online.
_
Image: Daniel Crooks, The Subtle Knife (still), 2016. HD, multichannel video, 2:10 min. Image © Daniel Crooks. Courtesy the artist and Anna Schwartz Gallery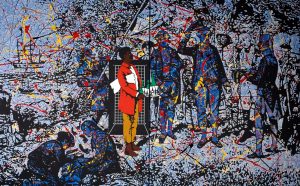 Unfinished Business: The Art of Gordon Bennett is the first large-scale exhibition of Buxton Contemporary Collection artist Gordon Bennett's work and features 200 artworks ranging from installation and sculptural assemblage to painting, drawing, video and ceramics.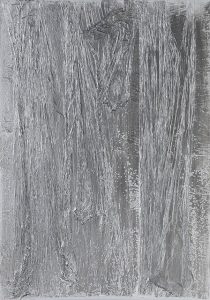 Buxton Contemporary Collection artists Louise Weaver and Stephan Bram are included in A shining light, an exhibition of new works acquired by Geelong Gallery over the past year. The exhibition takes its title from a 1986 song The shining path by British group Shriekback, and the song's opening lines resonate in this uncertain times: 'We had lived a blessed time but we knew nothing'.