Brook Andrew, RocoColonial, Hazelhurst Arts Centre, 4 May – 30 June 2019
Buxton Contemporary Collection artist Brook Andrew is included in RocoColonial at the Hazelhurst Arts Centre until 30 June, 2019.
RocoColonial is a major artist-initiated project by Gary Carsley, presented by Hazelhurst Arts Centre in partnership with Bathurst Regional Art Gallery. The exhibition brings together contemporary Australian artists working across painting, sculpture, design and fashion who explore themes at the intersection of Rococco and Colonial.
For more information please visit the Hazelhurst Arts Centre website.
_
Image: Brook Andrew, Emu, 2004. Image courtesy Michael Buxton Collection, 2018.
Destiny Deacon, a Buxton Contemporary Collection Artist, is one of Australia's boldest and most acclaimed contemporary artists. In the largest retrospective of her work to date, DESTINY marks the artist's first solo show in over 15 years. Featuring more than 100...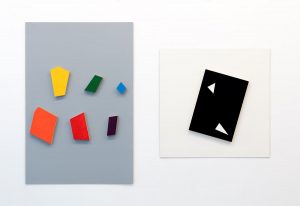 Buxton Contemporary Collection artist John Nixon will open a new exhibition GROUPS & PAIRS 2016-2020 at Anna Schwartz Gallery on the 21st of March running until the 24th of April 2020. More than 80 new works will be included in this upcoming exhibition, with...