Brook Andrew, RocoColonial, Hazelhurst Arts Centre, 4 May – 30 June 2019
Buxton Contemporary Collection artist Brook Andrew is included in RocoColonial at the Hazelhurst Arts Centre until 30 June, 2019.
RocoColonial is a major artist-initiated project by Gary Carsley, presented by Hazelhurst Arts Centre in partnership with Bathurst Regional Art Gallery. The exhibition brings together contemporary Australian artists working across painting, sculpture, design and fashion who explore themes at the intersection of Rococco and Colonial.
For more information please visit the Hazelhurst Arts Centre website.
_
Image: Brook Andrew, Emu, 2004. Image courtesy Michael Buxton Collection, 2018.

Melbourne's major new art museum draws upon the Michael Buxton Collection as a springboard for exhibitions, events, research, publishing and ideas.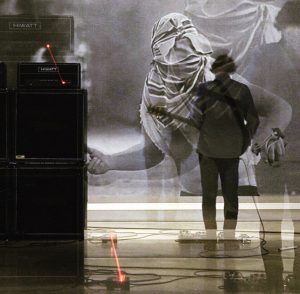 Concréte Noise, consisting of Buxton Contemporary collection artist Marco Fusinato as well as James Rushford and Female Wizard, will be performing at Melbourne's new live music venue Colour, Thursday 17th October. Fusinato regularly performs in the experimental...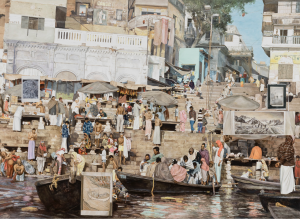 Buxton Collection artist collaboration, Lyndell Brown / Charles Green, have their exhibition The Far Country currently showing at Arc One, Melbourne. Lyndell Brown  and Charles Green's extensive practice has long been informed by the nature of memory and an...