Art Guide: Mikala Dwyer on mysticism, daydreaming and 'not-knowing'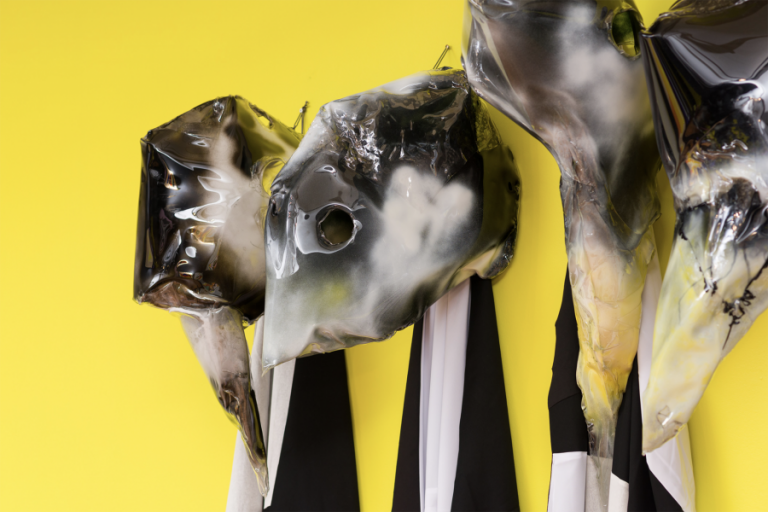 Tiarney Miekus recently interviewed Buxton Contemporary Collection artist Mikala Dwyer for Art Guide Australia. On the occasion of Dwyer's exhibition Bird at Roslyn Oxley9 in Sidney, Miekus writes:
Vivid yet mysterious, Mikala Dwyer's installations connect a range influences and curiosities including the mystical, occultism, constructivism, Dada, Bauhaus, memory and sexuality. Often using materials like textiles, plastic, plywood and plants, the artist creates highly experiential, affective spaces. With a four-decade practice, and a new exhibition on avian life, Dwyer talks about the mystical, daydreaming, and her process of 'not-knowing'.
Read the full interview via Art Guide website.
Due to currently Sydney restrictions, Roslyn Oxley9 is closed, however Bird is available to view online here.
_
Image: Mikala Dwyer, The Nurses, installation view, 2020, plastic, acrylic paint, fabric, dimensions variable. Image courtesy the artist and Roslyn Oxley9 Gallery.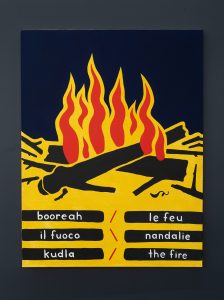 The works by Buxton Contemporary Collection artists Tracey Moffatt and Gordon Bennett are included in Octopus 21: On Fire curated by Tim Riley Walsh: Octopus 21: On Fire is an iteration of Riley Walsh's exhibition and publication project On Fire: Climate and Crisis...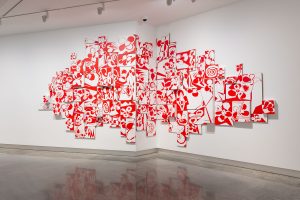 Buxton Contemporary collection artists Rob McHaffie, Rose Nolan and Tony Garifalakis, and This is a poem featured artist Lou Hubbard have kindly donated works for the Conners Conners fundraiser exhibition. Established in November 2019, Conners Conners aims to provide...