How do we connect? A conversation with Peter Tyndall and Dr Chris McAuliffe
Explore the interconnected world of Peter
Tyndall's art 
Join Dr Chris McAuliffe and Peter Tyndall in a lively conversation exploring Tyndall's 'mail art', his painting practice and ongoing blogging project bLogos/ HA HA.
Since the 1970's, Tyndall has maintained correspondence with people in his life with a broad range of interests; including curator, historian, and writer Dr Chris McAuliffe. Each conversation is deeply personal and many of the observations reveal Tyndall's curiosity in the connections between people, ideas and art. Tyndall's 'mail art' is about dialogue and exchange, teasing out an idea and expanding an endless web of connections.
For Peter Tyndall, making art is a collective endeavour and the interconnectedness of all things is at the core of his practice. In his current retrospective exhibition at Buxton Contemporary, Tyndall reminds us that we are not alone, and the viewer is an active participant in the art-making process.
Buxton Contemporary will be open from 11am with talks commencing at 2pm.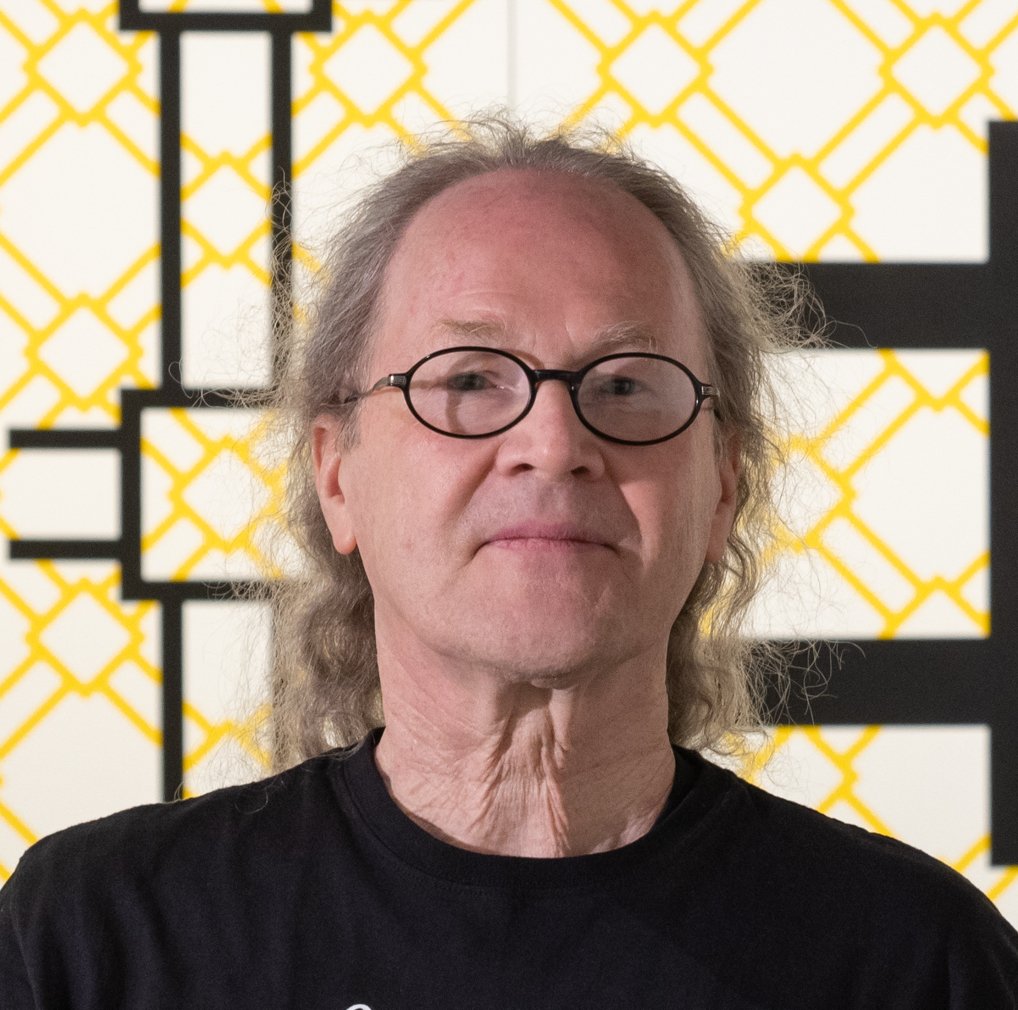 Peter Tyndall
Peter Tyndall was born in Melbourne and lives and works in Hepburn Springs. Maintaining a rigorous studio practice spanning 50 years, Tyndall interrogates how art, language, presence and absence operate in relation to one another in comprehending the world around us.
Exhi­bi­tions include Ser­i­al and Con­cep­tu­al Pho­tog­ra­phy, Spare Room 33, Can­ber­ra (2017); Geniale Dil­letan­ten (Bril­liant Dil­letantes): Sub­cuul­ture in Ger­many in the 1980s + Aus­tralian inge­nious ama­teurs, RMIT Gallery, Mel­bourne (2015); Howard Arkley (and friends…), Tar­raWar­ra Muse­um of Art, Vic­to­ria (2015); Pop to Pop­ism, Art Gallery of New South Wales, Syd­ney (2014); Mel­bourne Now, Nation­al Gallery of Vic­to­ria, Mel­bourne (2013); Rein­vent­ing the Wheel: the Ready­made Cen­tu­ry, Monash Uni­ver­si­ty Muse­um of Art (2013); Mix Tape 1980s Appro­pri­a­tion, Sub­cul­ture, Crit­i­cal Style, Nation­al Gallery of Vic­to­ria, Mel­bourne (2013); detail, Anna Schwartz Gallery, Syd­ney (2012); Let the Heal­ing Begin, Insti­tute of Mod­ern Art, Bris­bane (2011); Unscript­ed: Lan­guage in Con­tem­po­rary Art, Art Gallery of New South Wales, Syd­ney (2005); The Song of the Earth, Muse­um Frid­eri­cianum, Kas­sel, Ger­many (2000); Peter Tyn­dall, Bendi­go Art Gallery, Bendi­go (1997); Post­cards: Peter Tyn­dall Con­tem­po­rary Art Archive 5, Muse­um of Con­tem­po­rary Art, Syd­ney (1994).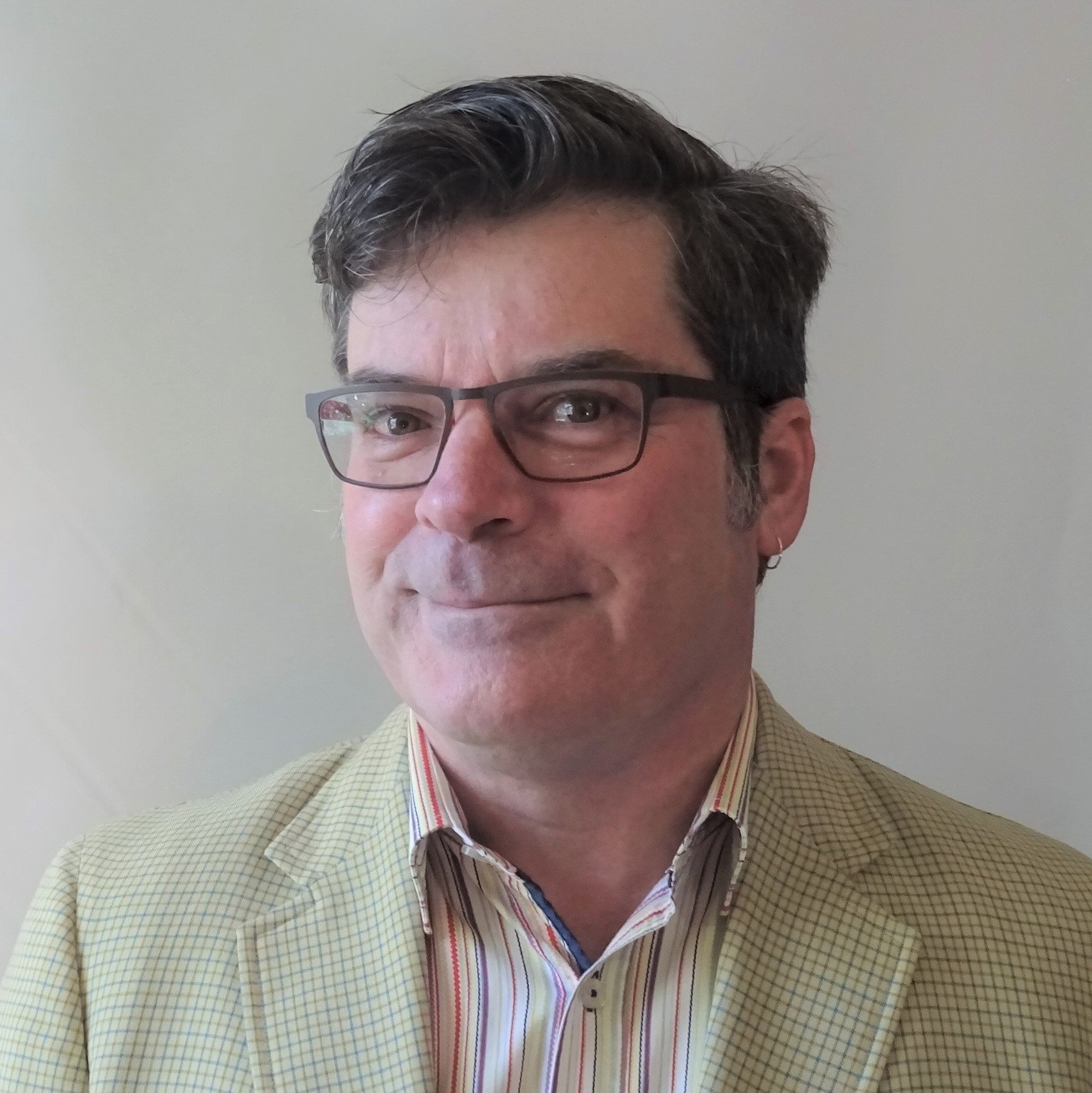 Dr Chris McAuliffe
Dr Chris McAuliffe
is an Emeritus Professor at the School of Art and Design (SOAD), Australian National University. He was previously head of the Centre for Art History and Art Theory and Sir William Dobell Professor (2019-22). From 2000–2013 he was Director of the Ian Potter Museum of Art, the University of Melbourne. He taught art history at the University of Melbourne (1988-2000) and was Gough Whitlam and Malcolm Fraser Visiting Professor of Australian Studies at Harvard University (2011–12).

Dr McAuliffe has published over 130 articles, academic papers, reviews and books, focusing primarily on recent Australian art.
Image credits:
[1] Installation view of Peter Tyndall exhibition, Buxton Contemporary, the University of Melbourne, 2022-2023, courtesy Anna Schwartz Gallery, Melbourne. Photography Christian Capurro.
Event Details
Sunday 26 February, 2023
2pm-3pm
Free event, RSVP essential
Access
Buxton Contemporary is fully wheelchair accessible.